The Royal Canadian Regiment
From Navy.ca Wiki
.
The Royal Canadian Regiment
.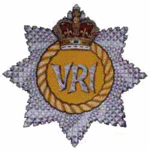 Regimental HQ: London, ON
Colonel in Chief: His Royal Highness, The Prince Philip, Duke of Edinburgh, KG, PC, KT, OM, GBE, QSO, CD
Regimental Birthday: 21 December 1883
The Royal Canadian Regiment is Canada's senior Infantry regiment. The RCR consists of four battalions of infantry (three Regular Force and one Reserve Force). The Regiment also includes a Regimental Headquarters in London, Ontario. The RCR Association, with branches across the country, provides a point of contact to the Regiment for retired and serving members. The RCR Museum is located in Wolseley Barracks, London, Ontario.
Garrisons
Regimental Headquarters and the 4th Battalion at Wolseley Barracks in London, Ontario
The 1st and 3rd Battalions at Victoria and Foulkes Barracks in Petawawa, Ontario
The 2nd Battalion at Gregg Barracks in Gagetown, New Brunswick
Regimental Website
"The Connecting File" - the regimental website of The Royal Canadian Regiment - http://thercr.ca/index.htm
Motto
Pro Patria (Latin: For Country)
Battle Honours (57)
Battle Honours presented in all caps are emblazoned on the Regimental Colour of each Battalion of the Regiment.

Early History
SASKATCHEWAN

NORTH-WEST CANADA, 1885

PAARDEBERG

SOUTH AFRICA, 1899-1900

The Great War (The First World War)
YPRES, 1915, '17

Gravenstafel

St. Julien

Festubert, 1915

MOUNT SORREL

SOMME, 1916

Pozieres

Flers-Courcelette

ANCRE HEIGHTS

Arras, 1917, '18

VIMY, 1917

Arleux

Scarpe, 1917, '18

HILL 70

PASSCHENDAELE

AMIENS

Drocourt-Queant

HINDENBURG LINE

Canal du Nord

Cambrai, 1918

PURSUIT TO MONS

France and Flanders, 1915-1918

The Second World War
LANDING IN SICILY

Valguarnera

Agira

Adrano

Regalbuto

Sicily, 1943

Landing at Reggio

MOTTA MONTECORVINO

Campobasso

Torella

SAN LEONARDO

The Gully

ORTONA

Cassino II

Gustav Line

Liri Valley

HITLER LINE

GOTHIC LINE

LOMONE CROSSING

Misano Ridge

RIMINI LINE

San Martino-San Lorenzo

Pisciatello

Fosso Vecchio

ITALY, 1943-1945

Appeldoorn

NORTH-WEST EUROPE, 1945

The Korean War
External Links
Source of Work